Current Students
Log In Using Your CUNY Login
Note that Chrome and Firefox are the preferred browsers.
Navigate Student
Navigate Student is here! Use this new app to:
schedule an appointment with advisers in the Center for Academic Advisement and Student Success, and
view your class schedule.
Schedule an Appointment With an Academic Adviser
Log in to the Navigate Student mobile app or desktop version using your CUNY login (First.Last##). (The first time that you log in, you will be prompted to fill out a questionnaire.)
Go to "Schedule an Appointment."

In the app, tap "Appointments" and then "Schedule an Appointment."
In the desktop version, just click "Schedule an Appointment."

Select your appointment type.
Select the type of service.
Choose from the available days and times and schedule your appointment.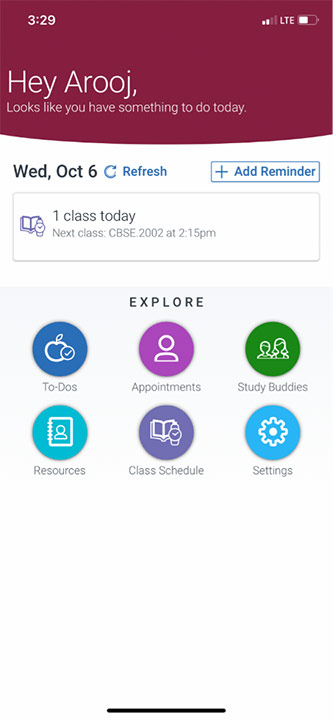 Click on the appointment icon.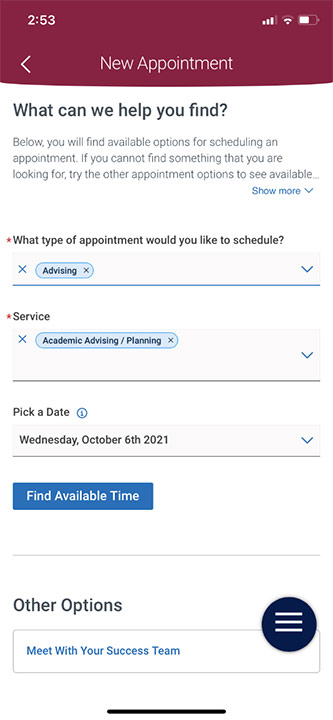 Choose the type, service and date and click on "find available time."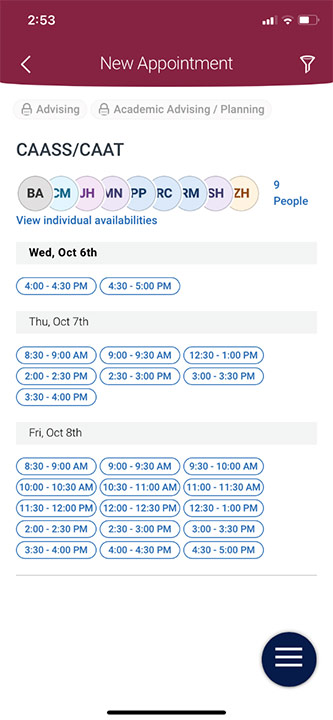 Choose a date and time. If you want to choose a specific advisor click on people and you will get the list of adviser.
To schedule an appointment directly with these advisers, click on their names.
Freshman Advisers
Sophomore Advisers
Academic Advisers
Need Help?
If you encounter difficulty logging into the Navigate Student app, log into CUNYfirst to make sure you do not need to reset your CUNYfirst password. If you cannot log into CUNYfirst, you will not be able to log into Navigate Student. If you need tech support, e-mail the Help Desk.