We Stand Against Hate
"We Stand Against Hate" has been a campus fixture since spring 2017. Throughout the year, the initiative features lectures, workshops, concerts, programs, and events that reflect our ongoing commitment to elevating dialogue, enhancing understanding and compassion, and celebrating the voices that make up our diverse campus community.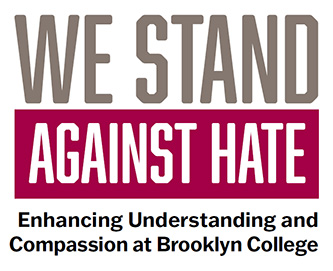 Common Reader Project and The 1619 Project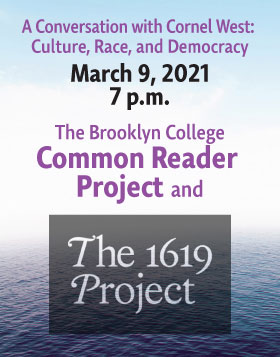 A Conversation with Cornel West: Culture, Race, and Democracy
March 9, 2021
7 p.m.
I understand their meaning,
It could and did derive
From living on the edge of death
They kept my race alive
By wearing the mask!
— Maya Angelou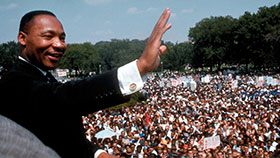 People fail to get along because they fear each other; they fear each other because they don't know each other; they don't know each other because they have not communicated with each other.
— Martin Luther King, Jr.
Upcoming Events
Yoga @ Women's Center
Thursday, March 4, 5–6 p.m.
Alumna Bilqis Benu will lead a Hatha yoga session and talk about mind/body connection and well-being while leading a series of asanas. All levels welcome.
A Conversation With Transgender Prisoners' Rights Activist and Litigator Dee Farmer
Friday March 5, noon–1:30 p.m.
Dee Farmer is a legal expert and consultant for the National Center for Lesbian Rights. She was the first transgender plaintiff to bring a case before the United States Supreme Court. In 1994, her landmark case, the unanimous Farmer v. Brennan decision, established that prisoners have a right to be protected from harm and that prisons are responsible for their safety.
A Conversation with Cornel West: Culture, Race, and Democracy
Philosopher, Political Activist, Social Critic, Author, and Public Intellectual
Tuesday, March 9, 2021, 7 p.m.
Zoom Pre-Registration - After registering, you will receive a confirmation e-mail containing information about joining the meeting.
Introduced by Martha Nadell, Associate Professor, English Department
What's in the Cards: Tarot Session With Spiritualist, Intuitive Tarot Reader, Yogi, and Holistic Health Practitioner Briana Strong
Wednesday, March 10, 1 p.m.
Briana Strong will introduce the tarot and lead both a general reading for the collective, invite one-card pulls from individuals, and do a spirit-guide pull from three different tarot decks. A divine feminine meditation on feminine energy and empowerment and Q&A will follow.
Meditation With Bilqis @ the Women's Center
Monday, March 15, 4–5 p.m.
Practice calming the mind during these uncertain times. Learn breathing skills and techniques to achieve fuller inner peace and solace.
Safer Sex Workshop With Babeland
Thursday, March 18, 6–8 p.m.
Babeland is back (virtually!) for our annual Safer Sex Workshop for CUNY students. Babeland representatives will lead an inclusive workshop on sex-related topics. Guests will have the opportunity to ask questions anonymously. The event will also feature a raffle for some Babeland merchandise.
CUNY Women's Council Presents: Embodied Poetics, Featuring Aimee Cox
Tuesday, March 23, 4–5:15 p.m.
Embodied Poetics (for self-identified women) will use the poetry of a different woman of color as the embodied inspiration for accessible yoga and guided free-form movement, with time to write and reflect on responses to the poetry and the movement, writing their own embodied poetics.
Integrity First for America
TBD
Integrity First for America organization's event held as a follow-up to last semester's "Taking White Supremacy to Court: The Charlottesville Case."