News Release
News Release - For Immediate Release
Brooklyn College Names New Dean for Murray Koppelman School of Business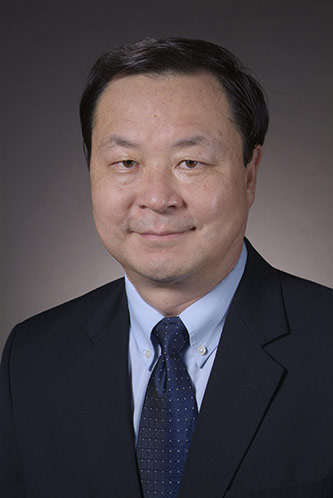 April 2, 2020
Qing Hu, Ph.D., starts new post on July 1, to lead the only accredited school of business in Brooklyn.
Brooklyn College has named Qing Hu, Ph.D., as the new Dean for the Murray Koppelman School of Business.
Dr. Hu currently serves as Senior Associate Dean for Academic Affairs and Innovation and Professor of Information Systems in the Zicklin School of Business at Baruch College of The City University of New York (CUNY). He oversees academic affairs and leads strategic initiatives for developing innovative academic programs in the Zicklin School of Business — the largest AACSB accredited business school in the U.S. — with academic institutions around the world. Dr. Hu led the development of the MS in Business Analytics and the online MBA programs, championed  the Zicklin Global initiatives that created  dual degree programs with universities in China, Israel, and Italy, and forged strong partnerships with industries and communities.
"Dr. Hu's experience is truly exceptional," said Anne Lopes, Brooklyn College Provost and Senior Vice President for Academic Affairs. "His background in business education, engineering, and technology, will build on the School's recent AACSB accreditation and advance its reputation for innovation and excellence."
As the only business school in Brooklyn accredited by the Association to Advance Collegiate Schools of Business (AACSB), the largest global accrediting body for business schools, the Koppelman School provides access to affordable and outstanding  undergraduate and graduate degree programs in  the fields of Accounting, Business Administration, Economics, Finance, and Information Systems.
"Brooklyn College is committed to supporting a new generation of diverse business leaders," Dr. Hu said. "I look forward to working with students, faculty, and staff to enrich its identity through new academic programs, industry, community, and global partnerships, and other strategic initiatives."
Prior to joining Baruch College, Dr. Hu worked as Associate Dean for Graduate Programs and Research, Chair of the Supply Chain and Information Systems Department, and held the title of Union Pacific Professor in Information Systems in the Ivy College of Business at Iowa State University. He championed experiential learning with live-case teaching, co-designed/led a global supply chain live-case course in which students traversed a global supply chain of a major retailer from a store in Iowa to manufacturers in China, and he spearheaded the creation of CyBIZ Lab, a business consulting practice for graduate and undergraduate students.
Before moving to Iowa, Dr. Hu served as Chair of the Information Technology and Operations Management Department, Scott Adams Professor of Information Technology, and held the ranks of Assistant Professor, Associate Professor, and Professor of Information Systems in the College of Business at Florida Atlantic University. Dr. Hu was a state-certified mechanical engineer and worked in the industry as an executive of a large state-owned institute in China before moving to the U.S. to pursue his Ph.D. study and academic career in 1989.
  
An accomplished scholar on IT strategy and cybersecurity, Dr. Hu has co-authored over 140 research articles in academic journals, conferences, and books, and has been an invited speaker at universities and academic conferences around the world.