How to Access and Submit Online Loan Forms
Dynamic Forms is the platform for Brooklyn College students to securely and electronically submit loan application forms online. All Financial Aid Office loan forms are available in the Dynamic Forms format.  The step sheet below follows the form layout for the Federal Direct Loan application however, the same general steps apply to all loan forms. 
Note
For the Parent PLUS loan form parents are required to complete their portion and sign and submit the loan application. See the "For Parents" guide for assistance with creating a parent account to sign the Plus loan form. 
Step 1
Go to the Brooklyn College Financial Aid webpage and click on "Forms and Document Submission".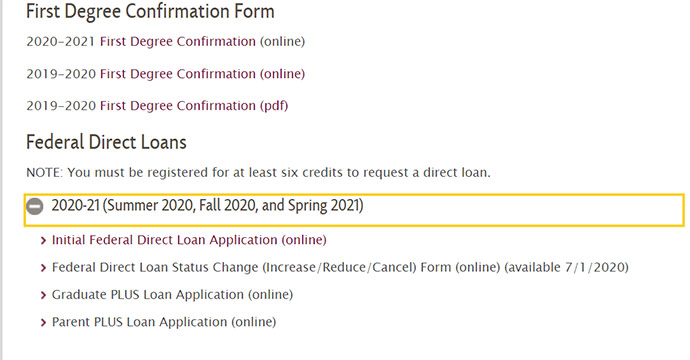 Step 2
Click on the form you wish to access, and you will be taken to the online financial aid portal. It will look like BC WebCentral and require the same log-in credentials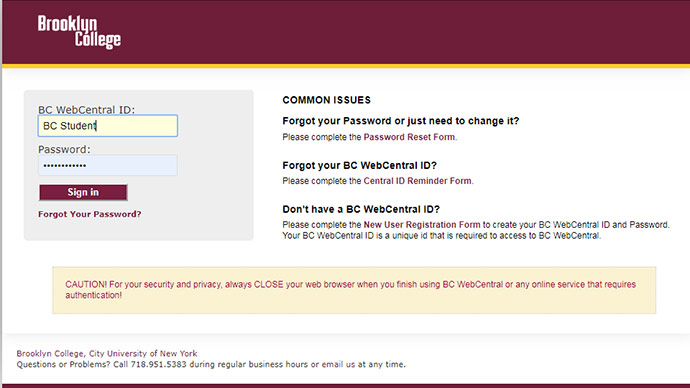 Step 3
Once you have completed the log-in process, you will be directed to the form link that you clicked on.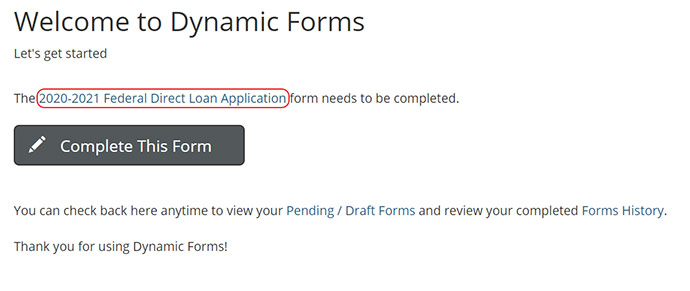 Step 4
Complete and review your loan application.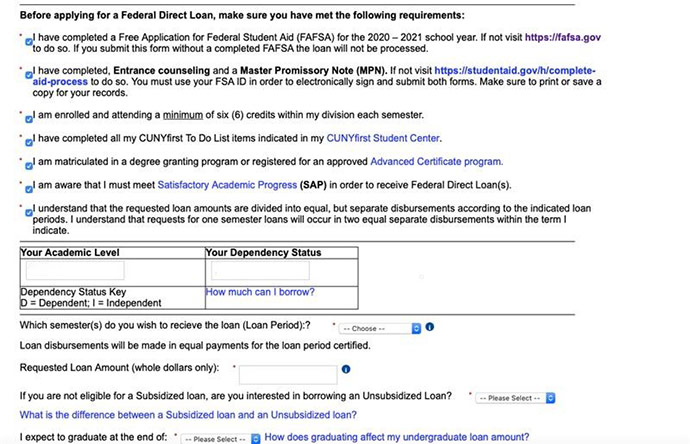 Step 5
Electronically sign the completed loan application and click the "Submit Form" button to finalize your submission. The Office of Financial Aid cannot process your request until you click the "Submit Form" button.