Letter From President Michelle J. Anderson
Dear Brooklyn College Alumni,
I hope you had a great summer. As we welcome our students to the fall semester, I wanted to take a moment to reflect on our many recent achievements.
As many of you know, last spring, Brooklyn College obtained accreditation for the first time from the Association to Advance Collegiate Schools of Business for our Murray Koppelman School of Business. The AACSB accredits only the top 5% of business schools in the country, and some firms will only hire graduates of AACSB-accredited institutions, so this is a big win for our students.
Within the past month, Brooklyn College has also been recognized in important national rankings. For the second year in a row, U.S. News & World Report has ranked Brooklyn College as having the #1 Most Diverse Student Body among regional universities in the northeast. The college also ranks #3 for having students with the least amount of debt at graduation and #3 for the social mobility of its graduates. And Brooklyn College moved up to #14 in the Top Public Schools category among North Regional Universities in 2020, and was again noted for the high quality of teaching for our undergraduate students.
We are especially proud of our top ranking for campus ethnic diversity because it is a reflection of our mission to educate immigrants, first-generation college students, and others who represent the diversity of this great borough. This is an exciting moment for Brooklyn College as these high-profile rankings reinforce the exceptional educational value that we provide to our students.
Our campus community is also very proud of the many accomplishments of our alumni, whose achievements are an inspiration to our students. We are working hard to provide many more opportunities for our alumni to remain connected to the College, to our students, and to each other. This past year, we had a record number of alumni events, and we were so pleased to reconnect with many alumni for the first time since their graduation! Many of you joined a networking program, attended a class reunion, or came back to campus to share career expertise with or mentor our students. We are so grateful!
Moving forward this year, we are excited to expand opportunities to meet more alumni in person. We are also adding virtual opportunities to engage through a new webinar series and more social media content. This year, we also launched a monthly alumni newsletter to keep you informed of college happenings and alumni events. We hope you enjoy the content and we welcome hearing what you want to see about in future issues. Please continue to stay connected and let us know how we can better serve you.
Thank you for being an active member of the Brooklyn College community. We look forward to seeing you at one of our many alumni programs and events this year!
Yours truly,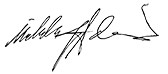 Michelle J. Anderson
President, Brooklyn College